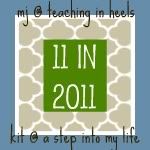 Click to participate
It's day 9 of the blog challenge and today's topic is Favorite Things to Do on a Cold Winter Day.
I love this topic, especially since it is supposed to be a high of 20 with snow here in Amarillo tomorrow!
(Thank you Google images for all pictures!)
There is nothing like chili and cornbread on a cold day! It's always my go-to meal when the temperature drops.
I love busting out my sewing machine when it's just too cold to go outside. It's the best time for me to get some projects done.
What better time for a family movie night than when it's cold and snowy outside. When dim the lights, pop some popcorn, and snuggle up.
Those are a few things we like doing when it's cold out.